In the blog this week, we will be sharing the story of Sujata with you, one of our volunteers who has recently joined the club. She has had a passion for swimming since her childhood. Growing up, she wanted to share the wonderful experience of this beautiful water sport with others around her.
Swimming: A Form of Relaxation
The weekly routine of Sujata has included swimming for many years. Every Sunday morning throughout her childhood, her father used to drive her to the pool. In the lessons, she learned how to swim and formed fond memories. To this day, she continues to swim once a week on a Sunday. Now swimming is more than just a healthy habit, being a form of weekly relaxation from the accumulated stress throughout the week. She feels very grateful for having access to swimming facilities throughout her life.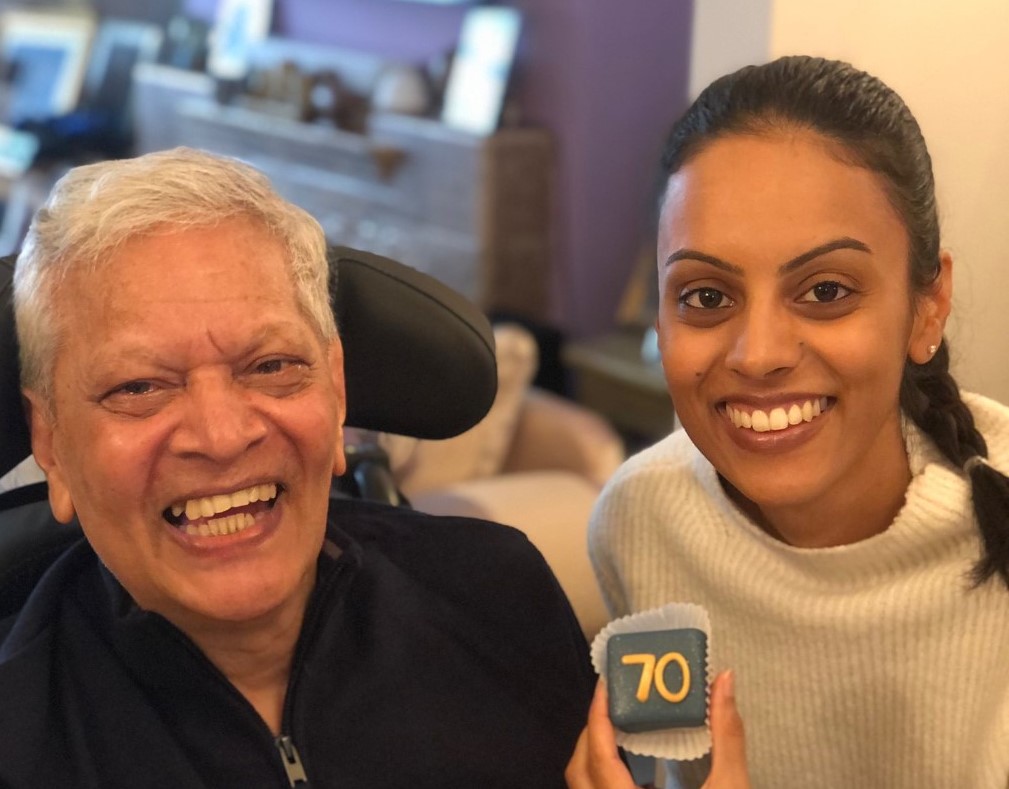 Volunteering to help people with disabilities swim is strongly connected to another event in her life. In February 2020, her father suffered from a stroke and became disabled. He used to enjoy swimming on a weekly basis. Unfortunately, after this event, he is severely disabled and unable to enjoy this hobby anymore. When she volunteers, she wants to help the swimmers to feel more comfortable in the water. She enjoys supporting them to move their bodies in more natural ways. One day, she hopes to learn better ways to improve the condition of her father. However, this is not the only reason she has decided to join WeSwim, as she also wanted to give back to the community. If there is one thing she finds COVID-19 has taught us, it is the importance of supporting each other through challenging times.
It is tough to see my dad like this, but I am grateful he is still with us, and I try to support him as best as I can.

Sujata
Volunteering for the First Time
In her first volunteering session, Sujata swam with Elliot. Although it took some time for him to get used to her, she feels as if he helped her destress. At first, when she approached him, he was a little distant, as he has autism. However, they managed to create a strong bond in one hour. The mutual understanding and trust that they formed in this short time frame have impressed her. By the end of the session, she felt that he was feeling quite comfortable and safe swimming. Overall, the session was enjoyable for both of them.
In the water, it was so fun and joyful. Elliot helped me forget about my stressful day at work and my worries and problems in general!

Sujata
Thoughts for the Future
In future sessions, Sujata hopes to learn more about the best ways of helping others. Recently she has started a new job as a partner onboarding associate for a company called Fresha. The role is customer-focused, and she trains the company's partners and helps them optimise their businesses on their SAAS marketplace platform. She would like to encourage other volunteers to join the community. She feels like it is beneficial not only for the swimmers but also for the volunteers involved. She feels grateful for the experience of helping others so far and is looking forward to future sessions.